The world is fraught with issues that are difficult to solve, but at the same time will continue to demand solutions.
In Nigeria, there are a lot of national challenges to think about even as an independent country. With an estimated population of over 206 million people, social and economic challenges continue to emerge from education, health, energy infrastructure, food security, agriculture, wealth creation, employment, mass transportation, land reform, security and national integration among many.
Thus, digitalization and entrepreneurship are among the most prominent discussions going on in the Nigerian market and have become an integral part of society, even in practical capacities.
Therefore, foreseeing and being able to solve Nigeria's challenges and respond to unprecedented events and internal economic crises in different ways by turning them into creative and innovative solutions that people can embrace has become a huge game-changer.
Entrepreneurs are Making a Difference
Every economy goes through a difficult phase at one time or another. However, being able to create effective strategies that help discover new and potential markets is key.
If the history of the Nigerian tech ecosystem teaches us anything, it is that success can be achieved from small beginnings.
Therefore, this is what a large number of entrepreneurs with creative minds benefit from. They fulfill human needs with out-of-the-ordinary ideas that affect the quality of life and contribute to making the nation a better and more sustainable place.
With Nigeria, Africa's most populous country enjoying a massive talent acceleration, it has become an incubator for some of the continent's biggest startups.
The result is the emergence of a generation of tech entrepreneurs with visions for a better economy, with the goal of bridging some of the gaps in social classes across the country.
They are Making the Most of Global Connectivity
Nigerian entrepreneurs are known to be passionate. A large number of them have managed to successfully and constantly increase foreign capital to push their business forward.
It is not surprising that Nigerian startups are able to attract foreign investors as they provide technology-based solutions, making their potential to expand faster and globally.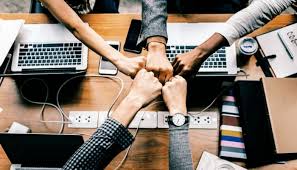 Thus, this appropriate contact and partnership is being recognized.
As well as reducing barriers to global trade and introducing agreements to promote development in services and investments, and therefore, helping in building and developing the national economy.
Tackling a Huge Problem: Unemployment
Unemployment is one of the many diseases that have plagued the Nigerian labor market. The country's high domestic unemployment rate has raised concerns and growing anxiety among many young people.
However, the global economy is undergoing a rapid digital transformation, and the nation is said to be in the best position to reap the benefits of the digital economy.
In 2013, the global technology market grew by 8%, creating jobs, providing salaries and expanding the range of services and products.
This makes it the largest employment sector in the world and is directly responsible for creating millions of job opportunities.
Because of this invaluable discovery, many individuals are adopting technical skills in order to live and have a better life.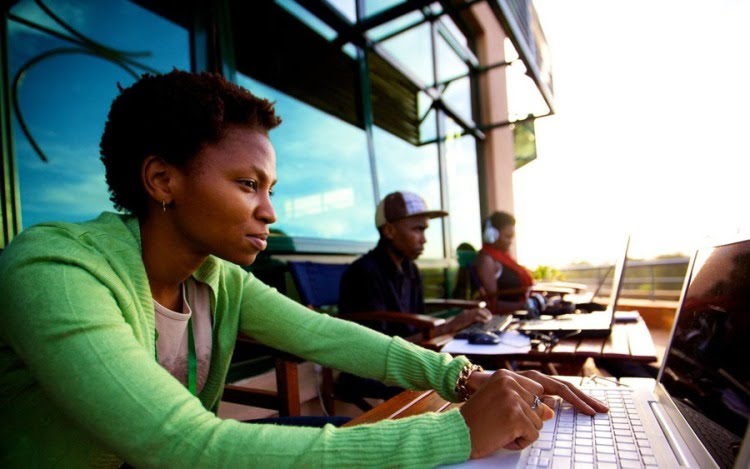 Moreover, over the years, there has been an uneven spread of tech entrepreneurs in Nigeria with less concentration in the North. However, this has not reduced the overall impact on economic growth and development.
This is because Northern Nigeria is gradually bridging the technology gap at a growing stage with the emergence of experienced tech entrepreneurs whose vision is to make the north a global hub for high technology, innovation and business, building the region, while providing job opportunities for the youth alike.
Tech spaces and startups like CoLab, Zang Technologies, the StartupArewa Initiative, nHub, amongst others are nurturing and promoting youth initiative and innovation.
What More Can be Done?
With regard to the role of government in driving innovation, development, as well as technical infrastructure markets, attention can be drawn to the scope of significant improvements in relation to key technology network assets.
The hallmark of Nigeria's government policies can focus on advancing the digital sphere of the nation as well as encouraging a culture of innovation and research by establishing educational programs and institutions to create awareness and build more talent across the country and beyond, while implementing policies to build the ecosystem for local startups.
With this development, startups will be constantly encouraged to help raise the standard of living and the economy of the country.
Therefore, the exponential growth of digital technologies in Nigeria will continue to propel the nation forward for many years to come.