The Deaf Technology foundation is one of many tech startups on the Plateau, with its specialty in training and grooming of deaf kids between the ages of 5-19, in programming and Robotics.
The non-profit organization founded in 2017 by Mr. Pantong Dashwet and Mr. Wuni Bitrus is one that represents the Deaf community in Information Communications Technology (ICT) and the Science Technology Engineering Mathematics (STEM) fields which help to stimulate the kids to be creative, equip them with problem solving skills, critical thinking as well as teamwork.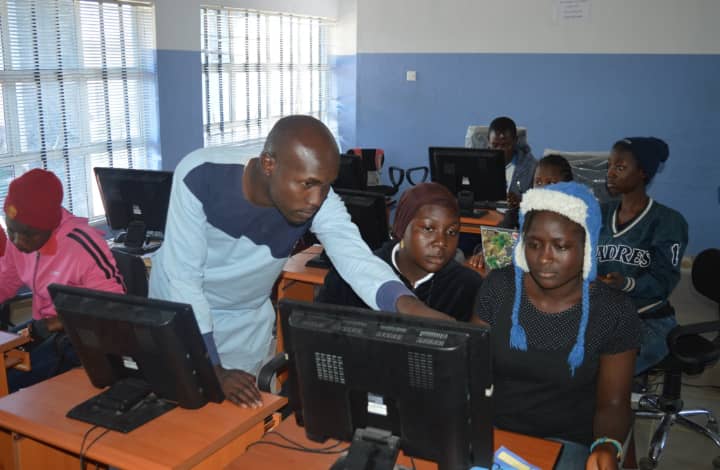 In an interview with CRESTHUB, Mr. Bitrus said "The progress so far has been good and most of the kids involved in the foundation have started to program and build apps with participation in various robotics competitions in other states."
The organization keeps increasing in size with the additional number of kids but faces challenges with funding which makes it difficult to get adequate facilities that are needed. He said that despite these challenges it is no hindrance to the goals of the foundation.
"These kids are passionate about what they do and are giving it their all. It's really satisfying to see them learn and absorb everything and own it", he said.
Initially, Deaf Technology Foundation started in Zamfara state with training in programming and computer repairs and over time moved down to Jos which is known to be one of the major hubs of 'disabilities'. This prompted the start of the foundation for deaf children.
During the COVID-19 pandemic two female students under the foundation came up with inventions like the automatic hand sanitizer dispenser using their robotics skills and a prototype of a smart phone was also built.
The foundation is looking forward to extending to the visually impaired as well through "the smart team for the blind". Mr. Wuni stated that the work is already in progress for the commencement.
"In the next 5 years we should have expanded to about 3 other countries. We have already started making contact with 2 of them like Botswana. For us it is not really about the expansion that comes naturally, but our focus is the impact we can make on these children", he said.
He further stated that, "what's important is seeing these kids being able to get and secure good jobs. For them to solve real life challenges using the skills they acquire and giving back to their communities."
Currently the foundation has 100 children who are being trained according to their objective.