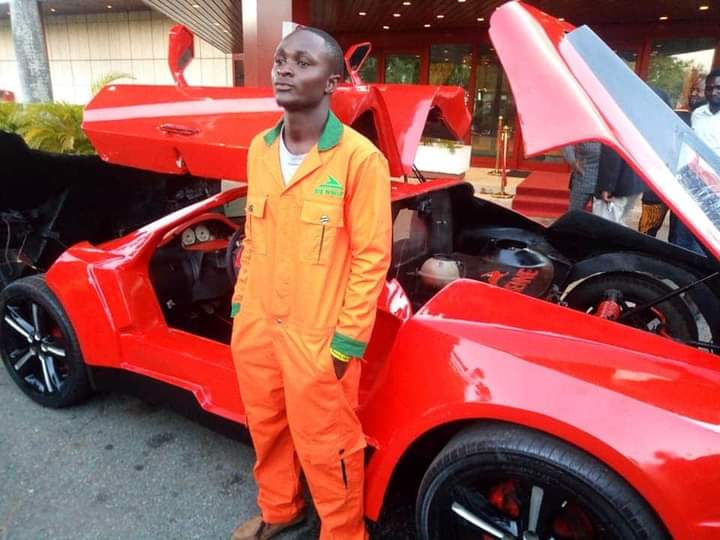 Plateau state is one of the states in Nigeria that beyond doubt is endowed with various resources that if invested and improved upon can better the lives of its citizens. The state is not only blessed with foods and fruits and minerals as many believe but also has so many promising entrepreneurs who are more than willing to contribute their quota to put Nigeria on the map by birthing and working on various projects that will foster development.
It is however surprising that with all the startups and efforts by some of the young people to achieve this on the plateau, the only industry that is actively running and recognized within and outside the state at the moment is Nasco foods Ltd. We have seen entrepreneurs the likes Jerry Mallo who has about 30 products in his company's portfolio – e.g a contactless hand-washing system, a ventilator, and his most celebrated innovation, a carbon fiber sports car called "Bennie Purrie machine". Innovations like these should be blazing the trail in the manufacturing industries in the state.
With new technology that is easily accessible now than before, the manufacturing and innovative industry should be doing much more to develop designs, ideas that best solve problems and simplify the process of doing things while at the same time creating a good image of Plateau to the world and a favourable atmosphere to investors. Offices, places of worship, businesses, government houses and establishments, hotels, schools, and the public should in turn add value to the work being done by patronizing and making use of locally made products and technology.
'For any economy to grow, it must at least produce what it consumes, consume what it produces, and save, then invest from its current production' to ensure it doesn't go bankrupt. More industries and companies with physical structures should also be set up to encourage investors and expand the market to enjoy more patronage, while existing ones should be renovated, better furnished and better strategies implemented to enable them carry out the function they were created for.
Conferences and seminars that would give room for discussions on various important topical matters and a platform to rub minds and come up with better and more improved sectors should be held more often. Sessions such as 'The Jos Investment Development Discuss' that is scheduled to take place soon which according to Mitong Dapal, one of the team members 'would cover key sectors of the Plateau life and economy' is a good idea. This could ould be a powerful tool to educate the public on the rich untapped potentials in the state, how they can utilize these potentials and how to go about it.
The annual Jos trade fair is an event that has gained wide recognition as it displays local raw materials, refined and polished goods and a whole lot of fascinating stuff and entertainment. It can then be used as a platform to showcase and advertise made-in Jos products for everyone to see and patronize. This will help increase the Gross Domestic Product (GDP) and create more employment opportunities.