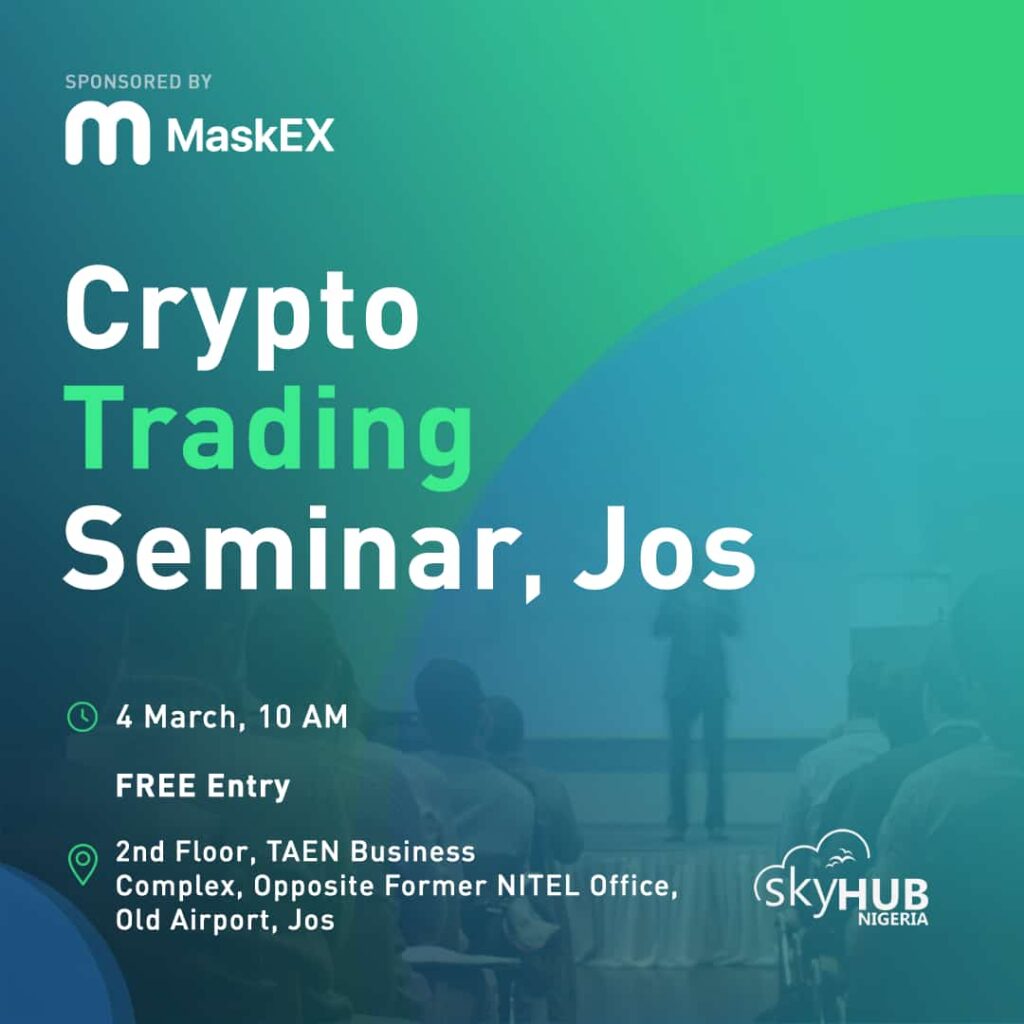 The fast growing interest in Crypto is spreading all round Nigeria. The North is harnessing the opportunity to also build its crypto market. Several crypto enthusiasts have stemmed out from Northern Nigeria including Abubakar Khalil from Kaduna who is one of the Trustees of BTrust. He serves as a role model for Crypto enthusiasts in Nigeria, especially the Northerners. BTrust is an endowment which will fund bitcoin development starting with India and Africa.
To underscore these efforts, SKYHub, a digital marketing agency based in Jos is hosting the
Jos Crypto Trading Seminar on the 4th of March, 2022 at 2nd Floor, TAEN Business Complex, Opposite Former NITEL Office, Old Airport, Jos. It is scheduled to commence at 10am.
This move will not only create massive awareness for the upcoming crypto enthusiasts in Jos. It will also build a good network for the already existing Crypto communities in Jos.
It will serve as a platform where traders can link up and build a strong crypto community right here in the North. 
There would be awesome facilitators in the seminar; Josiah Yahaya a Blockchain and FinTech solution architect, Kristen Haruna a Crypto Educator, Yusuf Ahmed the Co-founder/COO, Johnpaul Nwobodo a Tech Entrepreneur and Investor, Nimrod Barshad the Co-founder BIO Map, Solomon Yateghtegh Co-founder/COO, and Victor Akoh Founder and Senior Developer.
Jos Crypto Trading Seminar is a huge step by Skyhub and it is very instrumental at this point where crypto currency is flooding the media. It is coming at a very crucial time, it's now left for the citizens of Plateau state to embrace this massive opportunity.