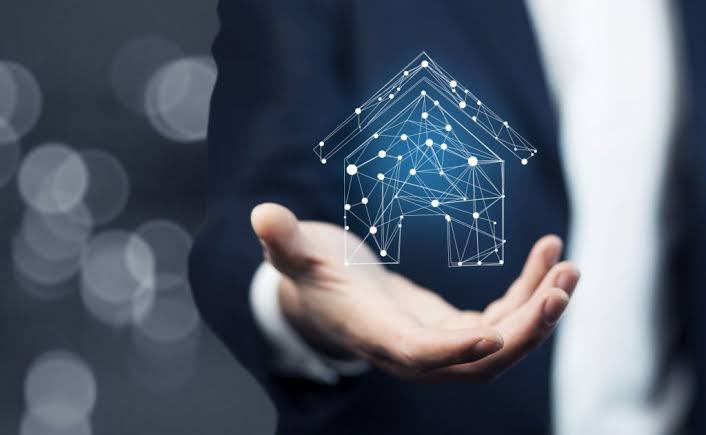 As blockchain technology continues to spread its tentacles in all spheres of life, the story keeps changing. It is incredible to think of a world where everything is tokenized, it would change the operation of age-long systems. For real estate and land monetization the story would never remain the same.
With the way tides are turning, there is no question of whether it is good or bad, blockchain has simply come to stay. Real estate is property consisting of land and buildings on it, it is also a land with permanent improvements attached to the land, whether natural or man-made. Real estate is said to be one of the most important industries in the economy and one of the safest investments. Can it get better?
What is Real Estate Tokenization?
Tokenization is the process of digitization of assets on a blockchain platform. That is, each token represents a share of an asset, when investors buy these shares, they become partial owners of the asset. Real Estate Tokenization is the process of converting a property value into digital tokens that represents a single property or a share of different properties.
Thus, it simply means that if a house costs 50 BTC and I invest 30 BTC, I have become a partial owner of that house. All these happen on the blockchain system.
There are several benefits to tokenizing real estate. One of them is that it allows property owners to divide their assets into smaller shares on a blockchain-based system. Other benefits include; enhanced liquidization (it allows investors to exchange their digital asset tokens quickly and efficiently when there is a favourable market condition), global access, automated process and transparency.
However an obvious question remains for real estate firms. Will it still remain the same? With the assets being tokenized, will the marketing system still remain the same? It is a hard question that even those in the business are unable to answer.
The best thing for real estate firms is to brace up for what is ahead. There is a tendency to be taken by surprise when tokenization of real estate begins to unfold in the country. It would take time to deal with land laws and other inherent policies. However, one thing remains constant, the world is set to adopt blockchain in every sphere of life, it only takes time.
Real Estate Tokenization in Nigeria
In Nigeria it is relatively new and not so popular. The knowledge of real estate tokenization is still very alien even to real estate marketers. In the results of a brief survey with a number of people in real estate, it is obvious that the idea is still strange even to those in the business.
However, in parts of Africa, it seems to be moving a lot faster. Realsmart for instance, the world's first global online platform enabling investors to buy security shares in world-class real estate on the blockchain. Realsmart is a SouthAfrican company founded by Anton Breytenbach and Bruce Martin.
Although, there is no mass adoption of Real Estate Tokenization by real estate firms in Nigeria. The AFEN partnership with Plateau Smart Tourism is also a form of Tokenization of real estate. And it has paved the way for real estate tokenization.
AFEN blockchain is a leading Nigerian blockchain startup that is building Africa's largest ecosystem to revolutionize sectors like arts, education and real estate. Hence, we can see that AFEN is not categorically a real estate firm but it is actively promoting real estate in the country.
However, it is not cryptocurrencies that are used for the tokenization but Non-Fungible Tokens (NFT). The aim is to create a virtual tourism experience with metaverse, hence making the various sites a form of NFTs. This means the sites have become tokens which can be sold.
According to Benjamindada.com, Ephraim Freezle, co-convener, Plateau Smart Tourism said
"We intend to explore creative NFTs from the most valuable tourism sites in Plateau state, and then create a virtual experience of these destinations using the NFTs as a gateway," He added that
"with the partnership, we will leverage AFEN's existing marketplace to sell the NFTs."
This innovation was utterly embraced by the Plateau state government. It is rather surprising, since the Nigerian government has regarded other forms of blockchain like crypto as fraudulent.
The adoption of tokenized real estate is a disguised adoption of cryptocurrency, because NFTs are purchased with cryptocurrency. This indicates that in no time and with more understanding, the government will also fully embrace crypto and other operations of blockchain. This singular innovation might just be the catalyst.