https://anchor.fm/crest-hub/episodes/Icidat-Technologies-Was-Created-From-A-Need-e1g4fgk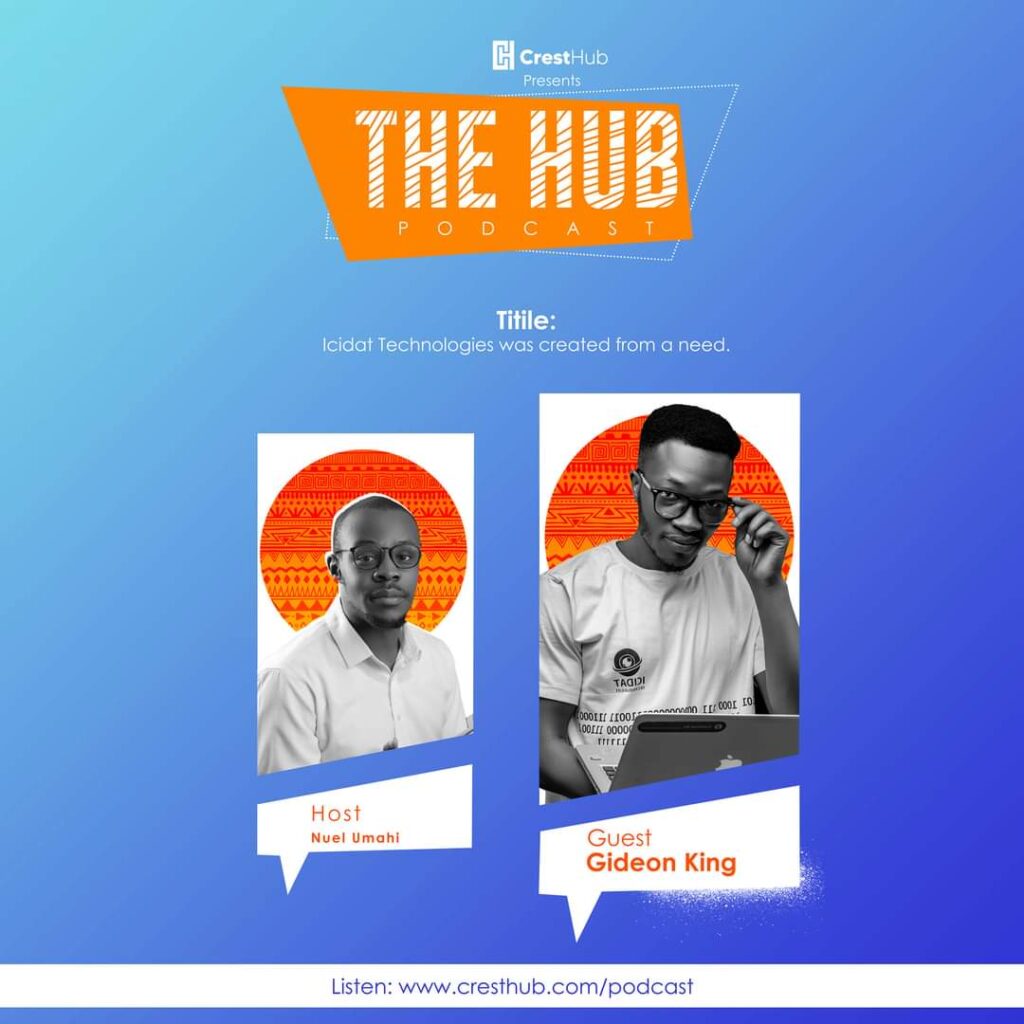 Prior to starting his own company, Gideon King was comfortable with working the causal 9-5 job. He had always loved the ambience that comes with working but ironically felt the need to create something of his own.
His company Icidat Technologies Ltd was created from a need to provide quality, value-based and creative solution using ultra-modern technologies.
In this episode of The Hub Podcast, he explains more details about his company, services, and also, gives insight as to why the North needs more of web solution providers.