The news:
The Lagos state Safety Commission (LASG Safety) has announced a suspension to the safety audits of co-working spaces and tech hubs in Lagos, Nigeria.
The announcement according to the Safety Commission is to ensure adequate stakeholder engagements.
Why it matters:
Following a publication from Techpoint Africa in regards to the LASG Safety—in conjunction with Acquicorn Projects Limited for a planned safety audits of co-working spaces and technology hubs between September and November 2022, the letters of introduction sent to the various hubs were detailed that tech hubs comply with standards of practice by conducting risk assessments of their facilities and providing necessary recommendations.
The initial letter states that all co-working spaces and tech hubs would be required to pay an annual sum of ₦150,000 ($347) for the audits. The fee comprises a ₦50,000 ($115.92) documentation fee and a ₦100,000 ($231.84) certification fee payable to LASG Safety's account.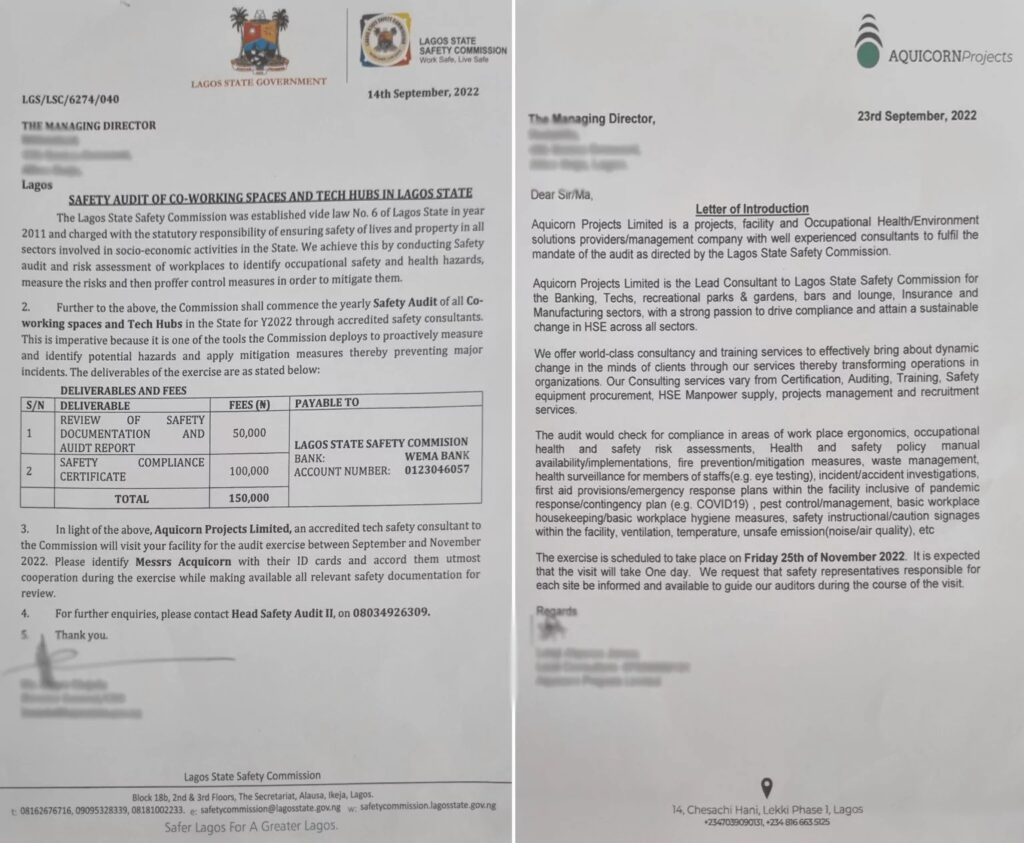 A statement signed by the Director General, Lanre Mojola, explains the purpose of the audits.
"The fee is statutorily associated with facilities that engage and welcome members of the public beyond a certain footfall in many businesses and civic sectors. This includes restaurants, cinemas, event spaces, schools, clubs and others", he said.
LASG further explains that the fee is set to cover the costs of "safety inspections and audits with experts and specialised equipment."