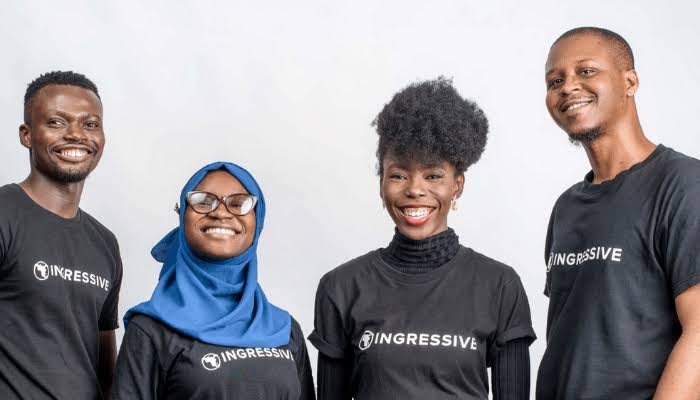 Ingressive For Good (I4G) – an edtech nonprofit that empowers Africans with tech skills through micro-scholarships, training, and talent placement to increase their earning power has released the list of its successful applicants for its scholarship program. The scholarship program which is in partnership with Zuri Training will see its successful accepted applicants learn skills and build a career in software development (coding) and UI/UX design for free.
I4G was founded in July 2020 by the leadership of Ingressive – a venture capital firm, originally a market entry firm for global businesses and investment groups with Maya Horgan-Famodu serving as its co-founder, Sean Burrowes (as its COO of Ingressive for Good) and Blessing Abeng (Director of Comms @ Ingressive for Good and named co-founder in July 2021) noting the platform's interest and desire for prime impact in today's society.
In September, 2021, over 60,000 young Africans were trained by I4G and in April, 2022, the nonprofit got a $250 thousand donation from Google to drive its mission.
Speaking with CRESTHUB, Mercy Omale, one of the participants in this year's free coding training, expressed excitement in being picked for the training.
Prior to her selection into the scholarship program, Omale who is a graduate of library and information science from the university of Jos was a student of e-learning platforms, Alison and FutureLearn, and also, a tech enthusiast.
Giving her reasons for choosing the platform and what to expect from her after the training, she said, "My intentions for joining this is to serve as an inspiration to the girl-child who may feel reluctant towards being a part of the tech ecosystem, saying it is a man's world".
In addition, she said, "I intend to partner with the likes of female owned tech organisations such as the Jos Tech Girls to organise training and activities for the girl".
CLOSING THOUGHTS
The innovation could also serve as a partner to the activities ran by the Yenbyen Fellowship through its anchorman, Timbyen Daser. The fellowship is upscaling the girl-child and has carried out training through the help of the Plateau Information and Communication Technology Development Agency (PICTDA).
Furthermore, Omale, whose strength is in library and information science, told CRESTHUB that she will develop a website that will help enhance the technical literacy of the average northern man.