Over the past couple of years, modern society has seen the increasing spread and adoption of blockchain technology. It is advancing at a rapid pace, giving companies opportunities to solve problems.
In the financial industry, blockchain helps review the existing structure of banks, speed up transactions, and modernize exchanges with adequate security; Solves and reduces most problems related to financial risks.
Blockchain Prospects & the Fintech Connection
Blockchain and Financial Technology (Fintech) are attracting a lot of interest from scholars and practitioners from around the world due to their ability to transform supply chain networks in almost all business sectors.
Although the blockchain has been around since 2009, and received mixed reviews from the industry in its early years, it is now considered a new innovative model globally.
The term Blockchain remains quite a mystery to those untouched by the system. It is a digital set of transactions that are tracked and recorded in a decentralized network. It is a distributed ledger, which means that there is no central authority for the network, or no single person or entity controlling the ability to corrupt the network.
It also includes individual sets of data, each containing a record of information, which are linked together in chronological order. These links cannot be changed, which instills trust in the network.
Therefore, for the (Fintech) industry that is supposedly a modern movement and relies heavily on computations and analytics, the adoption of the Blockchain system is proving to be an important driver of efficiency and effectiveness.
Given the widespread availability of digital money, along with an estimate of 51.59% of the Nigerian population that owns a smartphone, I believe that blockchain technology will most likely improve the legacy technology of the banking industry completely in the next few years.
Blockchain offers Far-reaching value to Fintech Institutions
Inconvenience is one of the chronic payment issues with financial institutions; And while fintech companies are creating alternative payment channels, blockchain technology is becoming a rising trend around the world.
Fintech companies are now using the new technology to disrupt the industry.
This is because the innovation to date has been largely driven by the front end through niche offerings, which have the potential to improve customer-facing aspects, and deliver competitive and efficient financial services faster and more securely to customers.
Blockchain technology helps with data management and enables financial technology companies to share and transfer secure and unmodified data through a decentralized network. Thus, providing more efficient processes that improve service delivery through the public and private sectors.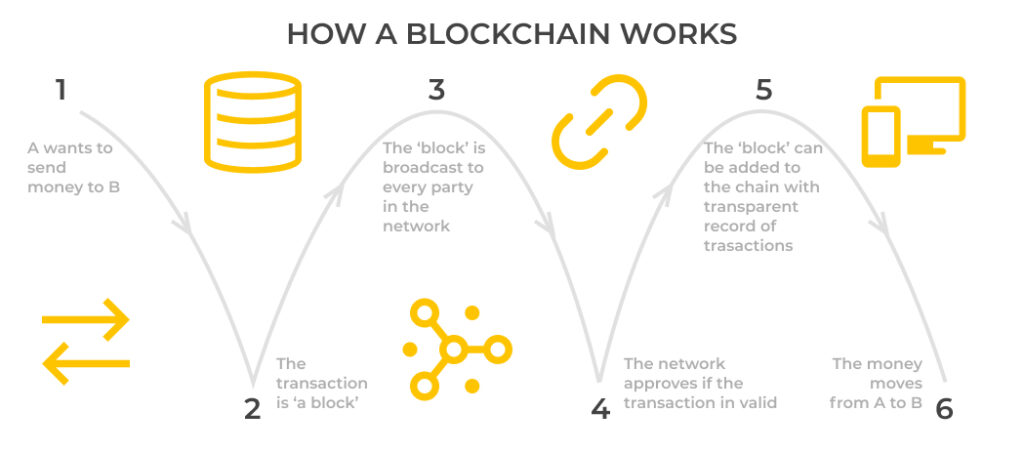 It enables real-time transfer of funds, results in extremely low costs, transparency and security of record transactions and provides increased confidence in financial services on a large scale, while tracking systemic risks and provides a reliable and hard-to-corrupt mechanism for financial business tools.
The Future's Not Set in Stone
Despite the excitement and the growing interest in blockchain technology, a lot of mystery still surrounds its basic concept. In fact, potential adoption is still needed to understand the relevant concepts required to derive business value from them.
Thus, in my opinion, organizations need to leverage research on these technologies to better understand them, improve their business strategies, and develop critical decision-making insights to take advantage of these benefits and capabilities at scale.