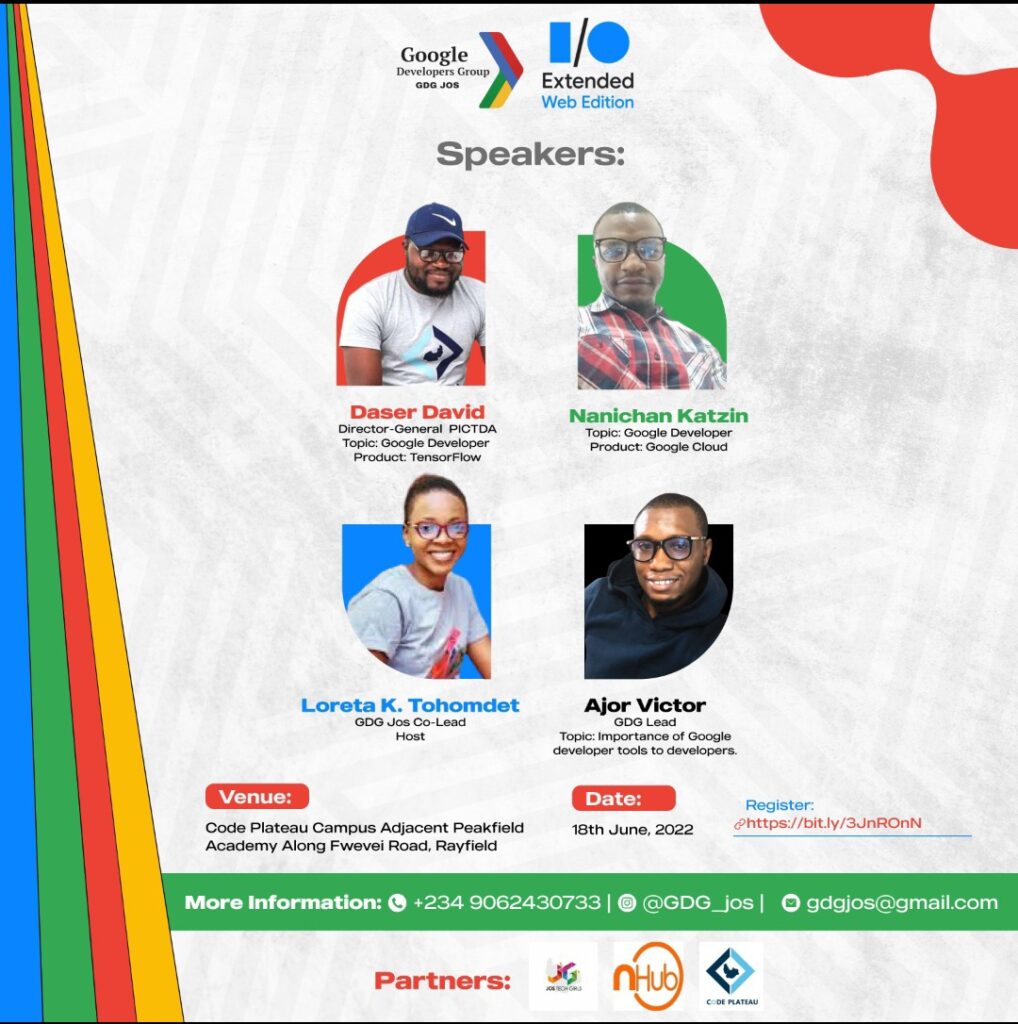 The Google Developers Group (GDG) is set to host its Google developers conference (Google I/O) in Jos, which would showcase sessions, workshops and training sessions with speakers from the primary constituency from the city of Jos.
What The Conference Is About?
The conference provides a deep insight into its slogan of input and output (that is, I/O) is for developers interested in hands-on learning with Google experts, and the first look at Google's latest developer products such as Android, web, Tensorflow, and Google cloud. It will also cover issues of equity and inclusion in the tech space and career development.
The Google I/O first conference took place in 2008 in San Francisco. The bulk of the Google I/O agenda is devoted to technical sessions, where attendees learn about developing applications for all of Google's platforms, including Android, Chrome and YouTube.
The conference is set to serve as a training and meet for developers from Jos and environs, with sessions for both physical and virtual audiences.
Speakers and topics for the event are;
• David Daser (Director-General, Plateau state Information and Communication Technology Development Agency, PICTDA) – Google developer with the product TensorFlow
• Nanichan Katzin – Google developer with the product Google Cloud.
• Paul Dakum (Data Scientist, uLesson) – Data science for everyone
• Ajor Victor (GDG Lead) – Importance of Google developer tools to developers.
Scheduled Date and Time For The Event
The event is scheduled to take place at Code Plateau campus adjacent peakfield academy along fwevei road, Rayfield, Jos, Plateau state, Nigeria on the 18th of June, 2022. Interested persons are to register here while the virtual audience can join in here.