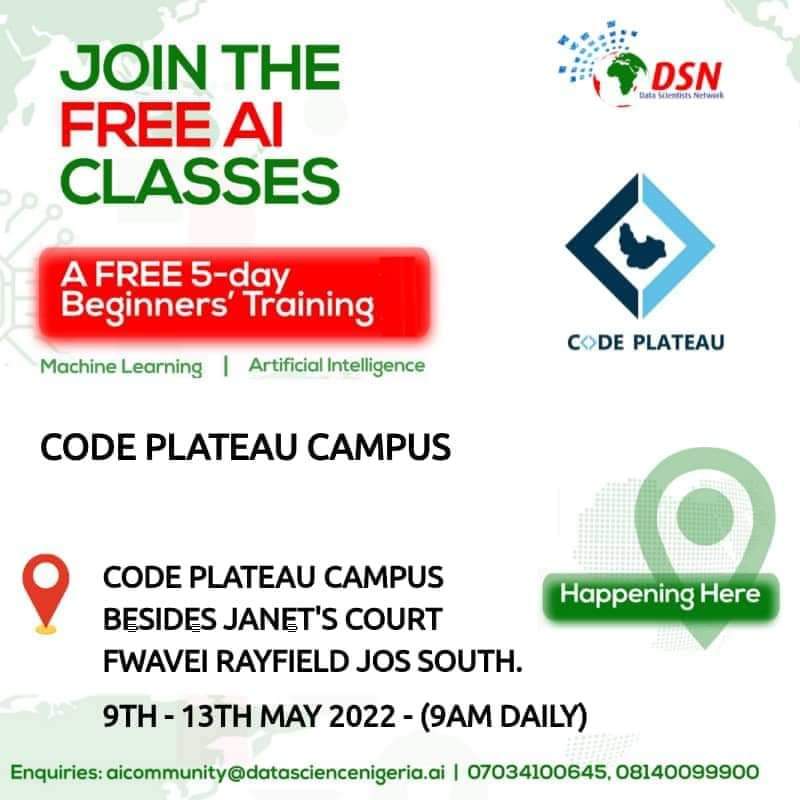 The Plateau Information and Communication Technology Development Agency (PICTDA) in collaboration with Data Scientists Network (DSN) has announced that it would be hosting free Artificial Intelligence (AI) classes for all participants.
The classes which had been earlier scheduled to hold from the 25th – 29th of April 2022 for the its applicants has been rescheduled to the 9th – 13th of May, 2022 and would be held 9am daily at the Code Plateau Campus in Rayfield, Jos.
The training which is a five (5) day free beginners training would provide both machine learning and artificial intelligence training for all its participants in attendance.
Data Scientists Network, formerly known as Data Science Nigeria (DSN) is Sub-Saharan Africa's leading Artificial Intelligence (AI) technology enterprise committed to building Africa's AI talents ecosystem, and developing solutions for governance, education, health, retail, and finance.