With the current rate of unemployment in Nigeria, the state Government of Anambra led By Governor Willie Obiano has kicked off its "AGRO TRAINING AND EMPOWERMENT PROGRAM". This program is meant to be held in all the 21 local governments in Anambra state.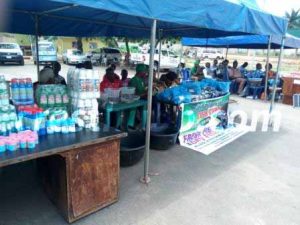 The Cresthub Journalists were present at the just concluded program which was held at Nnewi North Local Government Secretariat located in the commercial city of Nnewi, a town that is widely regarded as the Japan of Africa due to their prevailing effort in automobile and other entrepreneurial activity.
The Program featured many power packed packages which includes;
Poultry and Farming in Agriculture –by Mr. Stanley Chukwu
Fish Production and Farming – by Mrs Chinenye Ndukaife
Community Farm Development – Hon. Afam Mbanefo (Commissioner for Agriculture)
The commissioner for Agriculture, Hon. Afam Mbanefo during his presentation, made it known to all that the Government cannot do everything for you, but when you are close to understanding the policy, you will be able to key in. However he went on to elaborate on the important of Vegetable farming and the mouth watering income that comes from it.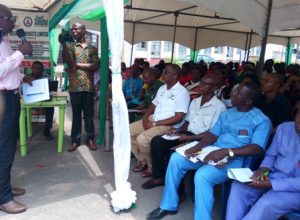 Hon. Afam Mbanefo also went on to express the available means that the government has put in place for farmers to easily sell their goods without much hustle. This includes making the up takers available in order to purchase the farmer's product.
Also present in the occasion are dignitaries and clergymen from different part of Nnewi and its surrounding community. The farmers' present at the occasion also expressed their joy towards the opportunities that has been made known to them during the program.
With the institution of a program like this, youths will be encouraged more to go beyond their limit and make a great living out of their life. Kudos to the Government of Anambra State!